Problem: Internet Explorer 8 won't remember the user's password information for a website
Symptoms:
User starts IE8, types in "salesforce" in the address bar, which automatically brings him to to Salesforce.com. He clicks on the Login link, enters his Username and Password, checks off the box that says "Remember User Name", and goes about his work. Afterwards, he closes out IE8 and then reopens it later on. He proceeds to Salesforce.com again, but it takes him to the login page and prompts for the password (User Name field is already populated). It should remember his password and log him in automatically.
Solution:
I added salesforce.com to the list of websites to be always allowed to use cookies (in the Per Site Privacy Actions in the Privacy tab of Internet Options). The change did not work. Next, I tried deleting all browsing history and made sure the "Preserve Favorites website data" was checked off (Press the Delete button under Internet Options –> General Tab –> Browsing history) and the "Delete browsing history on exit" option was NOT checked off . This too, did not work.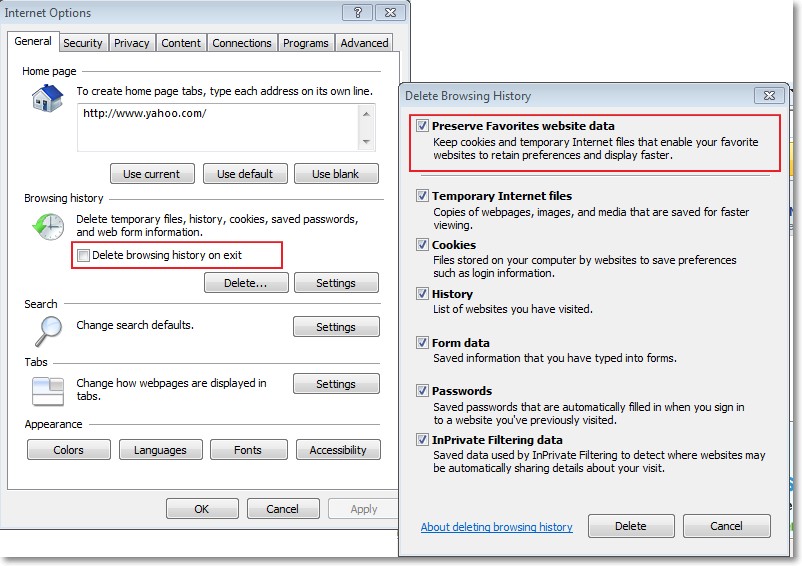 What did work was deleting all the salesforce.com bookmarks from the user's Favorites!