Installed WordPress for a client, they wanted a particular theme. The theme has some sort of Server Health page which showed the Max_Input_Vars was set to 1000 and it was recommending to go higher. I searched hi and lo for  how to change it. All the websites I hit said add a php.ini with the settings you want or update the .htaccess file.  Neither worked.  But what did work was this (if you're running wordpress on IIS):
Open up Internet Information Services (IIS) Manager
Select the server name in the left side Connections pane
In the Features View, select PHP Manager

Click on Manage all settings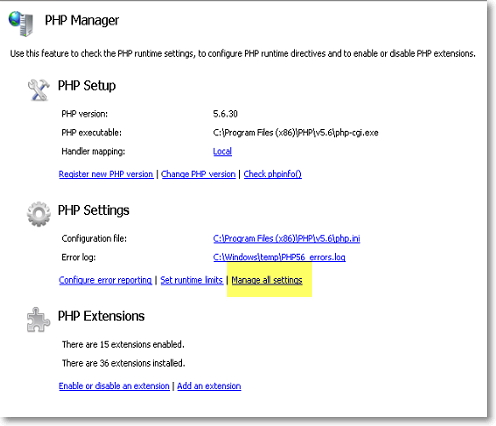 In the Filter box type max_input_vars and hit Go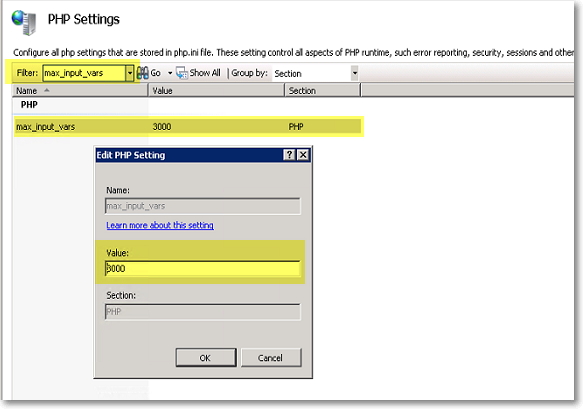 Right-click the max_input_vars and select Edit
Change the value to whatever you want (I set it to 3000), then hit OK.
That's it!  You can verify by creating a test.php file with the following line:
<?php phpinfo(); ?>
Open up that test.php page in a browser. There, search for the max_input_vars and it should show you the updated value.