By now, you may have heard of the security breach at mass email marketing company Epsilon, where the names and email addresses of thousands, if not millions, of people have been stolen. The current list of companies include:
1-800-Flowers
AbeBooks
Ameriprise Financial
Barclays Bank
Best Buy
Brookstone
Citibank
Disney Destinations
Hilton Worldwide
JP Morgan Chase
Kroger
Lacoste
Marriott International
McKinsey Quarterly
New York & Company
Robert Half
Target
Tivo
US Bank
Verizon
Walgreens
The warning emails are starting to role in. This one from Target: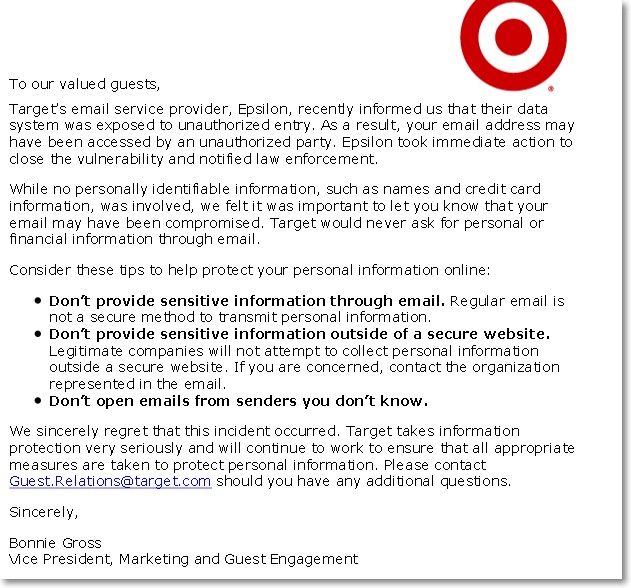 When will it become Standard Operating Procedure, and an industry standard, if you are storing customer info, to store it in an encrypted database! It can't be that difficult!! The money you are spending on the resulting PR, could probably have been used to secure the database.
I blame, not only Epsilon, but also the companies that dealt with Epsilon for not making it a requirement that the customer info be encrypted.